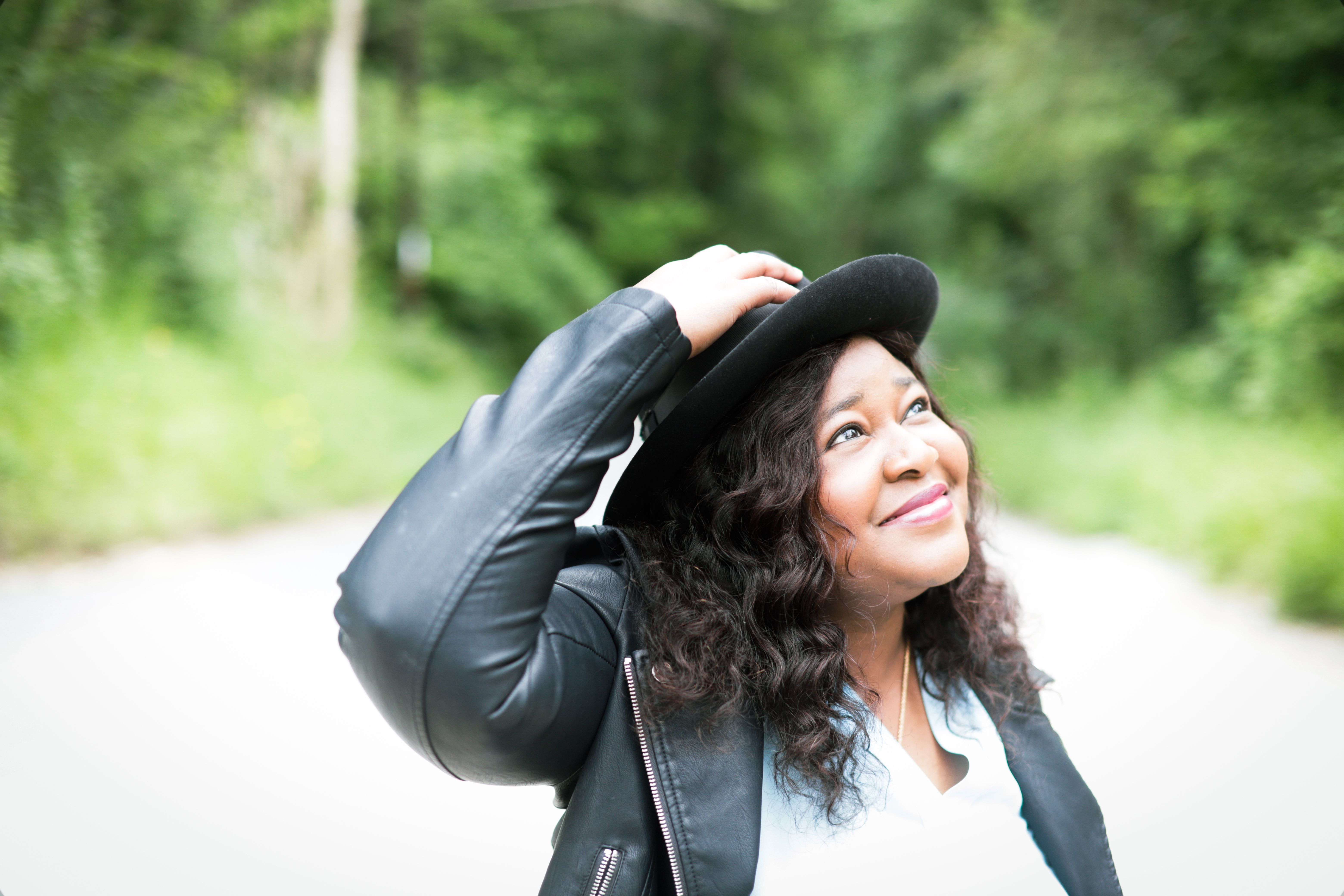 After my first single was released, I had an interview with Dave from Louder than the Music blog and I thought I'd share it, for people who are still getting to know me.  
For those who haven't heard of you before, can you tell us a bit about yourself and how you got involved in making music? 
I was born in the city of Lagos in Nigeria. I had 4 siblings and we all had an ear for music. We sang together as a family most nights when we came together to pray. My siblings and I sang together  at events, celebrations, at church, and sometimes my parents sang with us too. I would say a living legacy of music was given to me by my parents. I went to college and studied medicine but my passion for music never waned and I kept sharing my songs and passion with my local church and community. When the pandemic hit though, I started writing again, joined a community for Christian musicians and I had a strong sense that It was time to do more with this gift. After I came to that realisation, it was like everything that I needed to actually take my music one step further just became available and things began to come together quite quickly. 
Tell us about your new single 'Someday Soon' and what the inspiration behind it was? 
'Someday Soon' was inspired by watching someone dear to me go through a difficult season. I began writing it hoping to inspire this person to keep going and to not give up. The last year has also been filled with many people going through heart break and despair. The song also talks about failure, a universal topic that we will all experience in one form or the other.  My hope is that as people listen to the song, they'll hear that it's okay to fail, as long as you get back up. Ultimately, my prayer is that people find inspiration in the words of the song to keep putting one foot in front of the other. 
You also have an album coming out soon, can you tell us a bit more about that? 
My Upcoming debut album will be titled Hope. It's a collection of songs that encapsulate hope. Mostly written during the pandemic to inspire people, to keep going, hoping, fighting, believing, to stay the course no matter what! Most of them would be released as singles first and then the full compilation would be released early next year. 
What message would you like people to take from your music? 
I work in the field of Paediatrics and every day I see teens and young adults struggling with their mental health, and being left to suffer because there's limited resources and my heart just goes out to these young adults. Music is such a powerful tool and has been known to reach places nothing else can. My heart is that my music will communicate contagious joy and persevering faith to everyone who hears it. A lot of my songs will clearly rise from my faith as a Christian while some of my songs are written to bring hope and encouragement to people regardless of their faith. 
How would you describe your style of music and what are your influences? 
I do mostly contemporary gospel music with a lean towards soul music. I do crossover into other genres though, what can I say, I love all kinds of music. My influences include Yolanda Adams, Celine Dion, point of grace and  Cece Winans, these are the people I grew up listening to. More recently, I would say Natalie Grant, Lauren Daigle and Matthew West would be my top 3. 
If you could work with any songwriter, who would it be and why? 
Brandon Lake; He has a way of crafting melody and lyrics that is just beautiful 
How would you define success in your career as an artist? 
As I'm really only just starting out, I would say success at this stage for me would be growing my followers, letting people know the vision I have, letting people know my story, so when I release music, it has more reach and has greater impact. 
My vision for Ebi Oginni Music is to bring Contagious joy and persevering faith. So If and when I hear stories of how these songs have been a blessing to people, how its kept people going, and brought them hope and joy, that would mean the world to me, it'll mean I've done what I've set out to do and it would keep me going as an artist. 
What is your favourite album of all time? 
There are so many, it's hard to pick one. I'll go with Lauren Daigle's album- How can it be? 
You're stuck on an island, it's hot, you only have enough battery life left to listen to one song on your phone. What track is it? 
The Father's song by Matt Redman. There is something about listening to a stripped back song reminding you of how much God loves you and sings over you. 
What does the next year hold for you? 
The plan is to release most of the songs on my debut album as singles every 8-10 weeks before releasing the full album. The plan is really to be a blessing to my world through my music, in whatever way that I can.